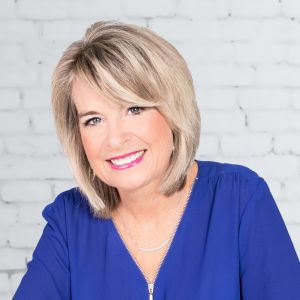 "Dare to dream! If you did not have the capability to make your wildest wishes come true, your mind would not have the capacity to conjure such ideas in the first place. There is no limitation on what you can potentially achieve, except for the limitation you choose to impose on your own imagination. What you believe to be possible will always come to pass – to the extent that you deem it possible. It really is as simple as that."
~ Anthon St. Maarten
Welcome to NAWBO 2017-2018 and what an exciting year it will be!  The membership is filled with so much energy that it is a great time to be a be a part of our chapter.  We have a wonderful board full of dynamic leaders that will guide us to a prosperous and enlightening year.
This year's dinner meetings will once again be held at the Foundry Suites, but you will be surprised at the changes.  Every meeting we will give you tips on ways to navigate our National Sponsors to use the benefits provided to us. We will have an educational portion plus our committee chairs will keep you informed.  We will have interactive campaigns to provide opportunities for members to be involved while working toward our strategic goal. We will be forming new collaborations with schools to help educate our young women on what they need to know to become women business owners.
One key benefit of being a NAWBO member is the opportunity to grow relationships with other members.  These rich and robust relationships will help your business grow and give you the support you need when you need it.   Another avenue that can help build relationships is committee work. We realize that as a business owner your time is limited but being on a committee is what will enhance your membership   If we all do one task, think of how much we can get done in a doable and manageable way.  Please consider joining one of the many committee we have that helps NAWBO be the organization it is.
Join me as we continue to grow NAWBO Buffalo Niagara as one of the greatest organizations to help women business owners! Please spread the word that the women you meet, the friendships you make, and the knowledge you gain is priceless. 
Enthusiastically Yours,
Marcia C. Brogan (Marcia Brogan Agency LLC)
President