Awards
We encourage our members to seek awards that recognize their hard work and enhance their business opportunities.  NAWBO's Awards Committee strives to stay up-to-date with award opportunities around Western New York as well as across the nation.
All members are welcome to contact NAWBO Buffalo Niagara for detailed information about award opportunities.
Feel free to email us in regards to what awards are available for you as a member of NAWBO. We'd love to help you!
Other Opportunities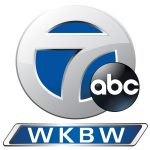 Each month WKBW Channel 7 features a NAWBO member in their "Women Leading the Charge" series. If you'd like your business to be considered as a feature, please fill out and submit the application. If your place of business isn't exactly compelling, NAWBO members are welcome to suggest a client to be featured.