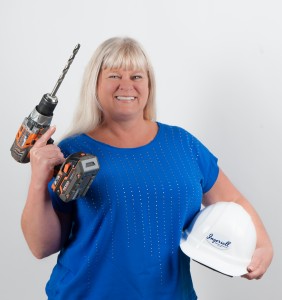 Business: Ingersoll Painting & Construction
Co-Founder: Sue Ellen Elvers
Industry: Construction
Sue Ellen Elvers is the Owner and President of Ingersoll Painting and Construction. She stepped into her role as Owner in February 2014. Ingersoll Painting and Construction was founded in 1955 by the Ingersoll family. Sue Ellen worked at Ingersoll for over a decade as business and operations manager and when the opportunity arose she decided to take over the leadership of this third generation painting and construction company.
Sue Ellen's vision is to provide superior quality painting and restoration services to our customers and the community in Western New York. Her motto is "We do it right the first time". She believes in employing families and a safe working environment that offers opportunity for personal and corporate growth.
"We are leaders in historic restoration", says Sue Ellen. She continues: "We are committed to rebuild and restore buildings in Buffalo, New York. We have worked on many landmarks like The Theodore Roosevelt Site, City Hall, Albright Knox Art Gallery. M&T Gold Dome and many of the Western New York area churches and buildings."
Ingersoll's goal is always to create a customer for life. "Our customer's value our reliability and dependability. We care for them and we want to make sure we deliver high quality in all aspects of our work."
Sue Ellen is proud of her employees and treats them as she would like to be treated herself. "We provide employees with healthcare coverage, benefits, and continuing training and team-building", Sue Ellen points out  "the company has very little in the way of employee turnover which secures superior skilled craftspeople."
*Photo by