Event details
Friday | March 16, 2018
8:30 am - 12:00 pm
Burchfield Penney Art Center Reception Hall 1300 Elmwood Ave. Buffalo, NY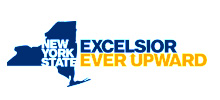 Please Join Lieutenant Governor Kathy Hochul & Assemblymember Crystal Peoples-Stokes at Governor Cuomo's Council on Women and Girls Regional Empowerment Forum
Goal: To develop an empowerment action plan and discuss the intersectionality of the Women's Agenda for the Western New York region.
When: Friday, March 16th. Before the program, the Lt. Governor and Assemblymember will be hosting a networking breakfast from 8:30-9:30 AM. At 10:00 AM, the program will be begin.
Where: Breakfast will be held in the Burchfield Penney Art Center Reception Hall, and the program will be held in auditorium in the same building.
1300 Elmwood Ave.
Buffalo, NY
To RSVP, please email Karen.Mahony@esd.ny.gov by 5:00 PM on Thursday, March 15th​
Thank you for your continued support and we look forward to working together for a stronger New York in 2018. We hope to see you soon.