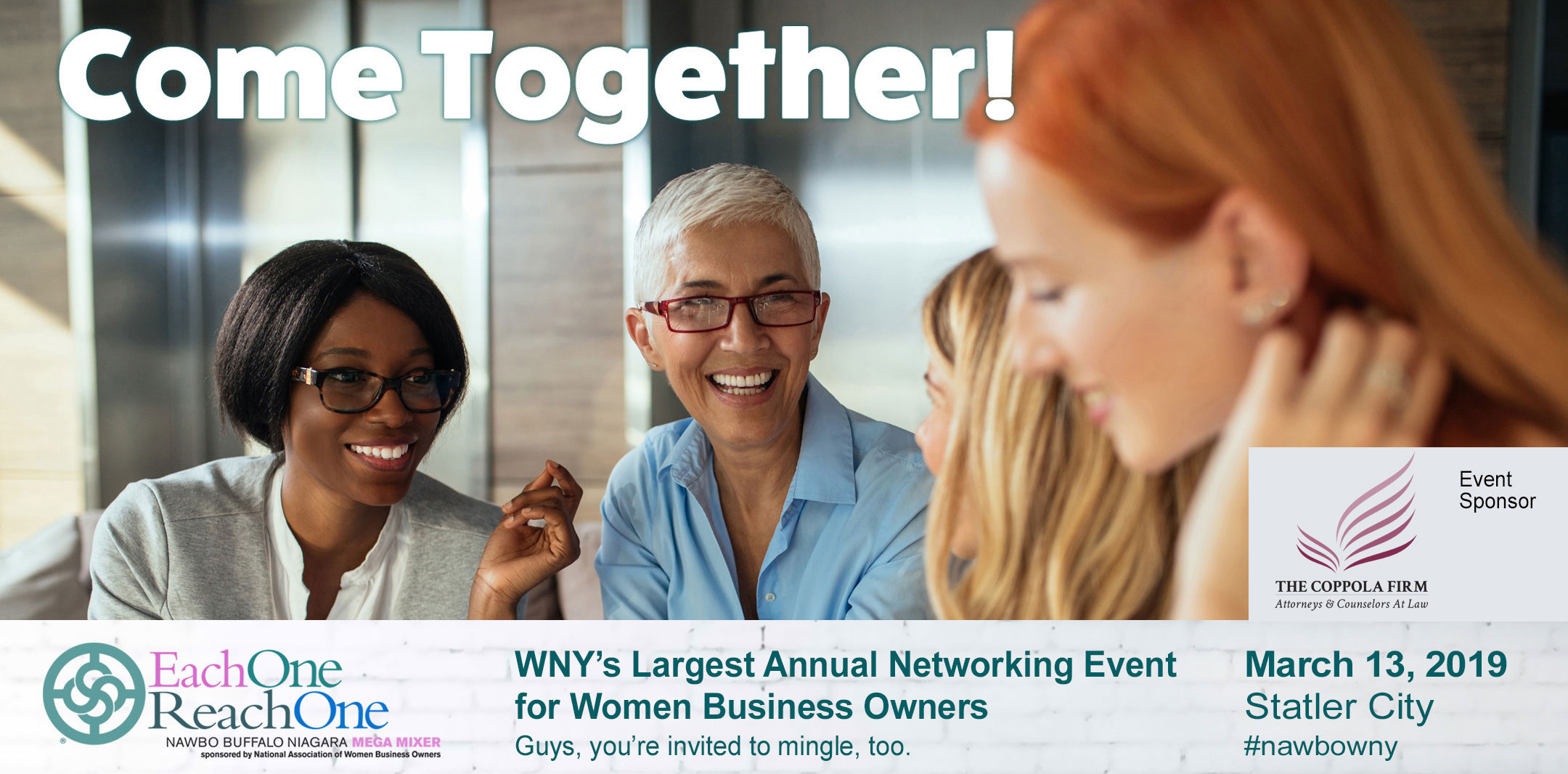 Event details
Wednesday | March 13, 2019
4:00 pm - 10:00 pm
Statler City Buffalo, NY
Our Biggest, Greatest Annual Event
Our fabulous, one-of-a-kind event – the Annual Each One Reach One networking mega mixer – presented by NAWBO Buffalo Niagara and our Event Sponsor, The Coppola Firm, is a great event for women in business, women business owners, or anyone interested in reaching out to the women's business community.
What is Each One Reach One?
* Mega-mix, mega mingle and mega-meet
* A progressive dinner where attendees change tables after each course; networking with a new group of individuals each time, with a facilitator at each table.
* A place to make new connections and forge new partnerships at the Network Happy Hour with a chance to meet 60+ vendors and our sponsors.
* A chance to partake in our basket auction for NAWBO Buffalo Niagara's Scholarship Program.