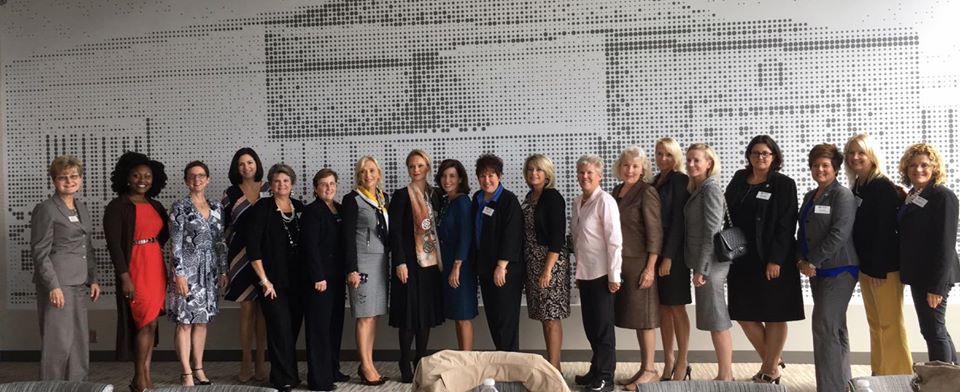 A Conversation With Kathy
NAWBO Buffalo-Niagara members were delighted to spend almost 90 minutes with our own Lt. Governor Kathy Hochul on Monday, October 3rd. Speaking at a joint summit of NAWBO and Amherst Chamber of Commerce members, Ms. Hochul commented that although women have made many strides, there remains much to be done. She also noted that women entrepreneurs have a responsibility to those who are just beginning their careers to mentor, sponsor, and act as role models for those who will follow in our footsteps, whether they be our daughters, students, employees, or otherwise.
Amherst Chamber executive director Colleen DiPirro and NAWBO's Lisa Coppola were invited to welcome the Lt. Governor after which Ms. Hochul was open to questions, concerns, and inspiration. She particularly was intrigued by the many NAWBO members who volunteered to work with her on an MWBE Task Force Committee designed to streamline and make the WBE process more efficient and welcoming to women business owners. She noted their names and commented that she would draft them into service.
Those in attendance for the much-coveted 25 spots were treated to a transparent and engaging discussion with New York State's second-in-command. "It is great to see so many women in power in this room," said Lisa Coppola, NAWBO Buffalo-Niagara's president, "Particularly those who use their power to effectuate good," she continued. Rounding out the afternoon and staying well past her original allotted time, Ms. Hochul reminded those assembled that 2017 is the 100th anniversary of women being allowed to vote in New York State. She finished by thanking the assembled women for their time and their commitment to lift as they climb.