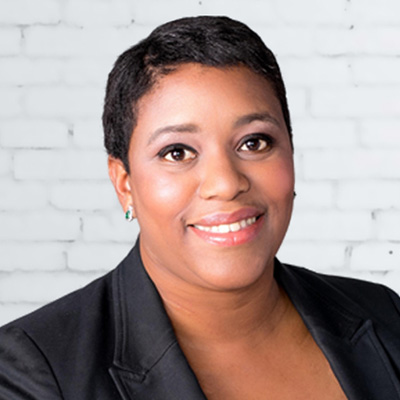 Welcome back!
After a semi-relaxing summer, I am very excited about what we have planned for this upcoming year. Engaging dinner meetings, trending event locations (time to go downtown and re-discover Buffalo), morning networking, a chance to expand our network and welcome new and potential members. I have had time to reflect on the success we achieved this past year facilitated by our amazing now Past President Christine Howard who supported me and prepared me to step into her role.
I would also like to take a moment and say thank you to all of you for making this past year engaging, exciting, and special. Now it is time to begin our new chapter. Based on my experience and research I have determined that to be a successful entrepreneur with a well balance life, there are three decisions that must be made: what to focus on, what does the object of my focus mean (is this the end or the beginning), and once I have that focus, what do I do now? That which I focus on now becomes my direction. I am focused on supporting the needs of our membership as well as building our chapter. Following this path will lead to enriched engagements with our membership, increased networking which builds relationships, and the expansion of our support network. When our membership feels supported and engaged, then our chapter has succeeded in carrying out our mission. What is our mission? Supporting women entrepreneurs and creating more seats at the table. There is room for all of us.
That being said, what I need from our membership is communication in the form of feedback, suggestions, and critiques. Yes critique. If there is something we can do better, let me know. If you have an idea for something you think can help the chapter, let me know. The Buffalo Niagara Chapter is not my chapter it is our chapter. Without you, this chapter would not exist. Our membership reflects the talented and entrepreneurial women business owners across Western New York, and we want to open the door for more women to join us. Bring a guest to our events, to the dinner meetings, invite a businesswoman to become a member, join one of our committees, share our mission with a potential sponsor. There are many ways for you to get involved and/or provide support for our chapter. I appreciate you and want to make sure I provide you with the best NAWBO experience.
Sherrie Barr Mack
Co-founder and Managing Partner of The MackBarr Group
In addition to leading the NAWBO Buffalo Niagara Chapter, Sherrie Barr Mack is Co-founder and Public Affairs Strategist for The Mack Barr Group.
The MackBarr Group is a strategic leadership company with a public affairs agenda. They guide firms in addressing the concerns of the people, organization, and the community they reside in while advocating for and nurturing their symbiotic relationship via development, promotion, and support.  They provide a broad range of services and solutions to help organizations facilitate change, convey their vision and optimize performance and productivity.