NAWBO Buffalo Niagara was excited to welcome the entrepreneur Ara H. Bagdasarian back to Buffalo, New York, from Virginia where he now resides with his family. Ara is the Co-Founder of Omnilert LLC and leads the Lemonhead movement together with his business partner Nick Gustavsson. Over 40 members came to the meeting and got an opportunity to bounce ideas with Ara after his presentation.
Ara Bagdasarian shared the benefits of joining the Lemonhead Movement and reminded us that the entrepreneurial road needs to be shared with others. "I have failed many times", he said, "but I kept going." He continued: "I believe in developing beneficial business strategies and tactics, but more than anything you need to constantly act, try new ideas and keep moving forward. A business plan can slow you down." One of the solid ideas he gave to the group was: "Try out your idea first by prototyping it". "Don't waste your money, see if what you offer is what the market needs". He ended the seminar with pointing out the most important quality of a Lemonhead entrepreneur: optimism. "You have to be optimistic, embrace innovation and able to solve any problem that comes your way in a cheerful upbeat manner", emphasized Ara.
The tables were set with beautiful champagne glasses reminding us that our next meeting, NAWBO Buffalo Niagara is celebrating its 20th Anniversary at Rizotto Ristorante, November 12, 5:30 PM honoring our 20 years helping women businesses grow. Register Today for the 20th Anniversary Cocktail Party.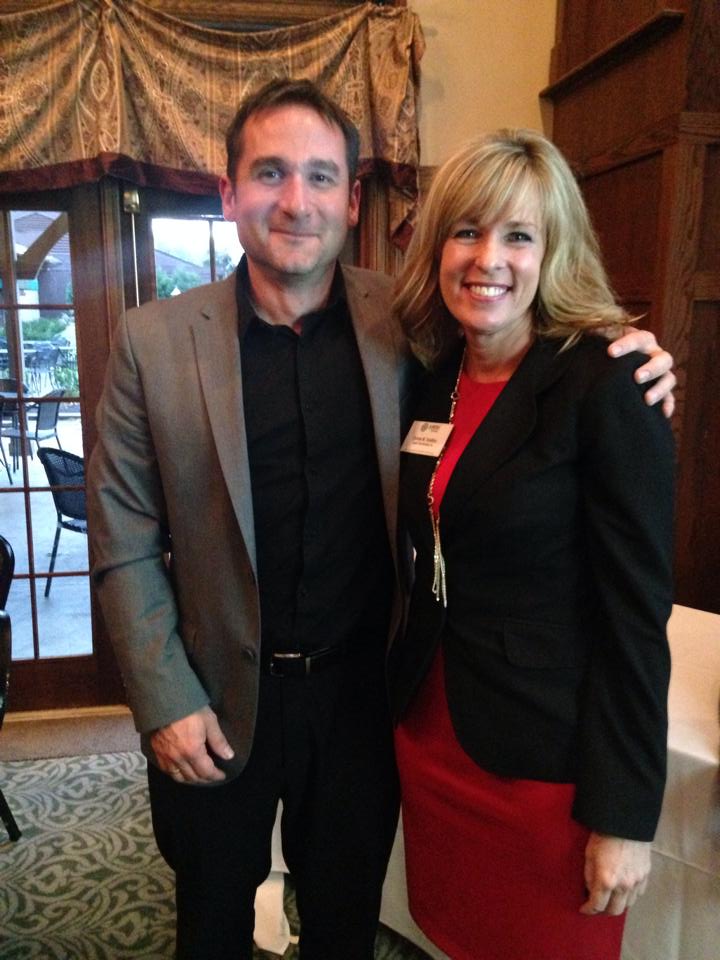 Ara Bagdasarian, (Co-Founder of Omnilert, LLC and the Lemonhead Movement) with Donna Scalfaro, President of NAWBO Buffalo Niagara.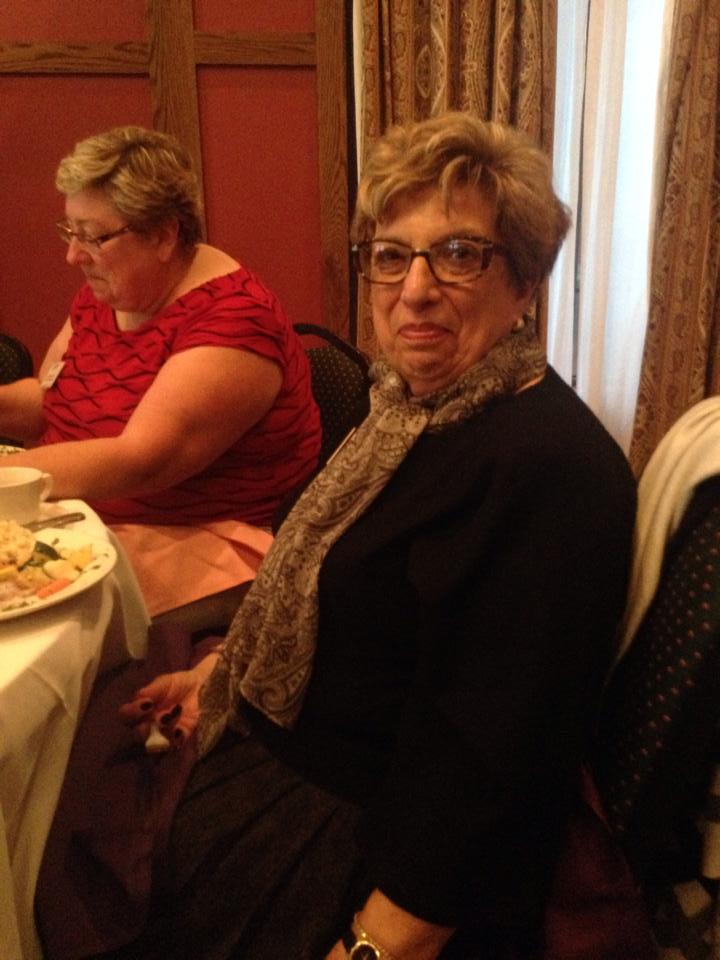 Laura Zimberg, Owner of Green Pastures and Still Waters with Real Estate Agent Toni Young.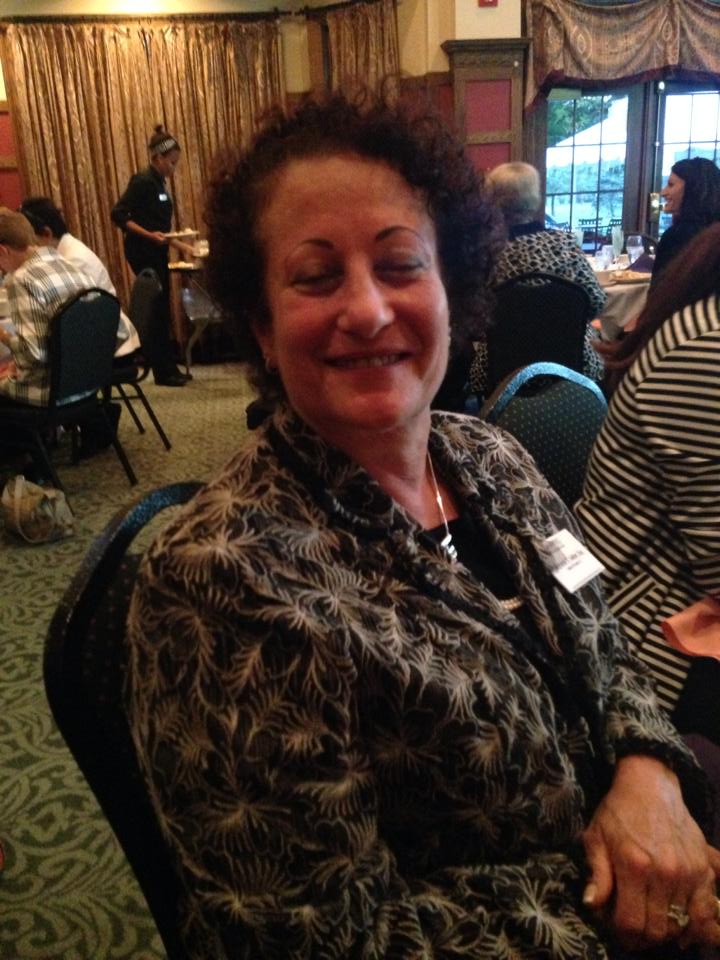 Managing Attorney Stephanie S. Gelber with Gelber & O'Connell, LLC.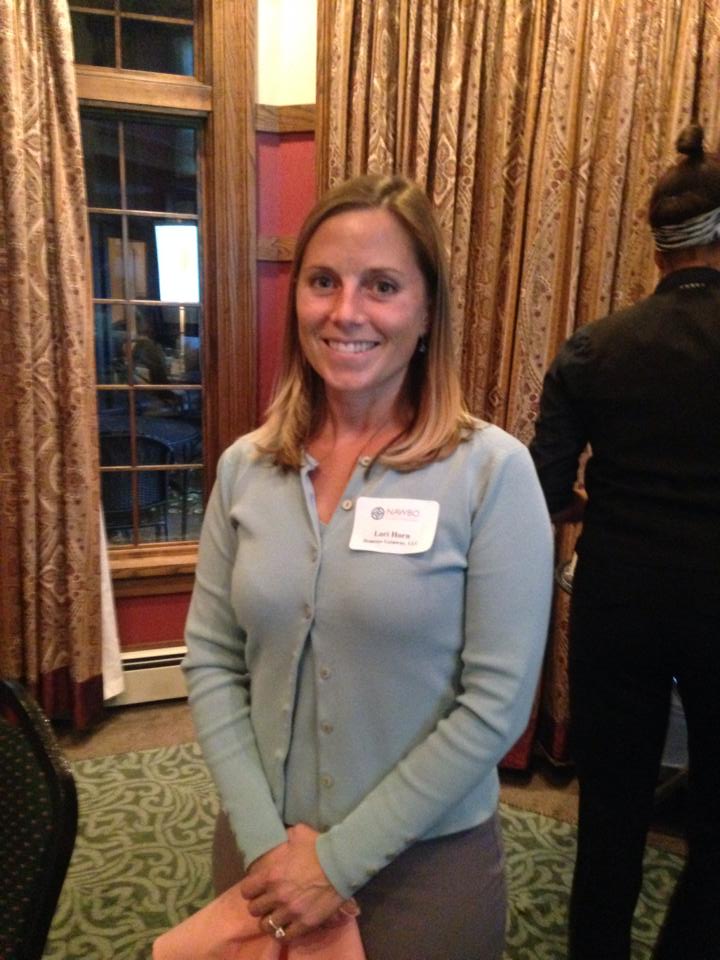 New NAWBO Buffalo Niagara member Lori Horn, Owner of Honeoye Getaway, LLC.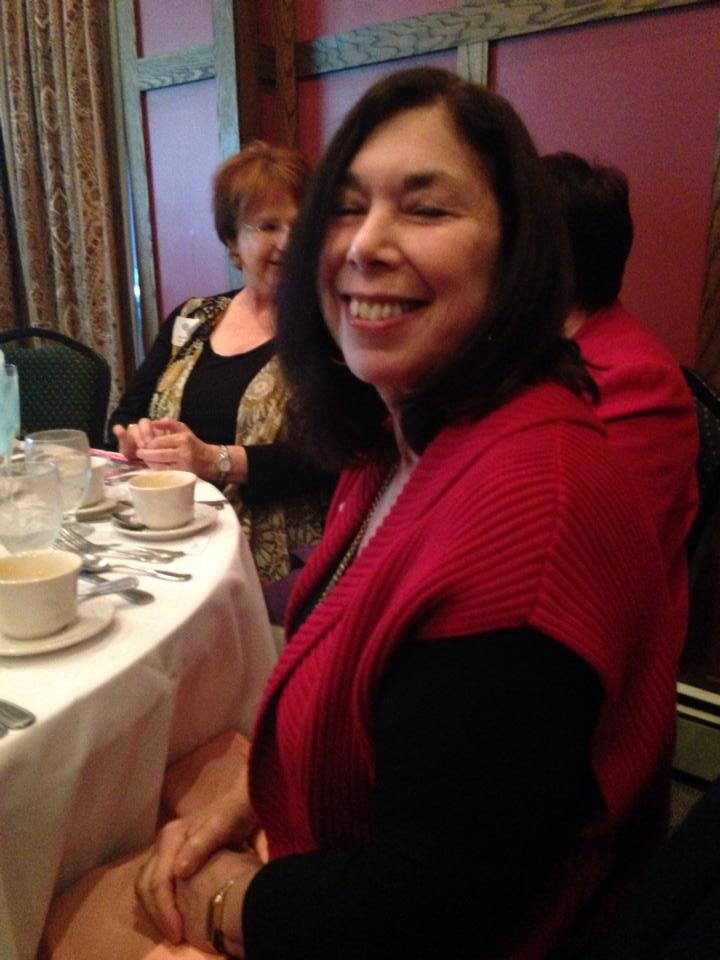 Annette Pinder, Owner of Buffalo Healthy Living Magazine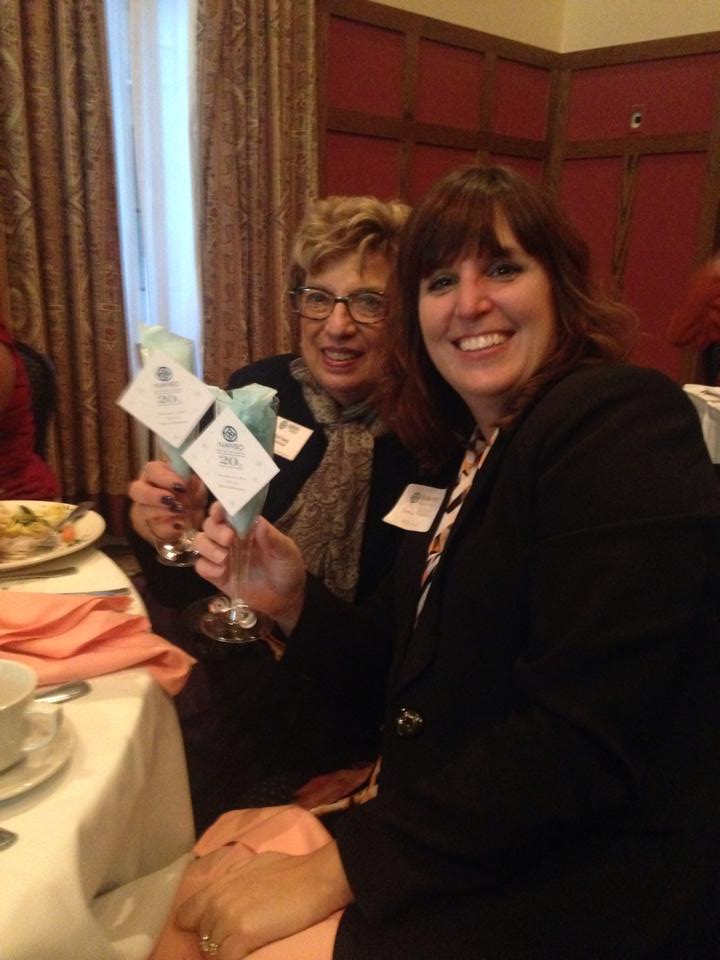 Independent Real Estate Agent Toni Young with new NAWBO Buffalo Niagara member Stacy Cummings, Owner of Secure Environment Solutions, LLC.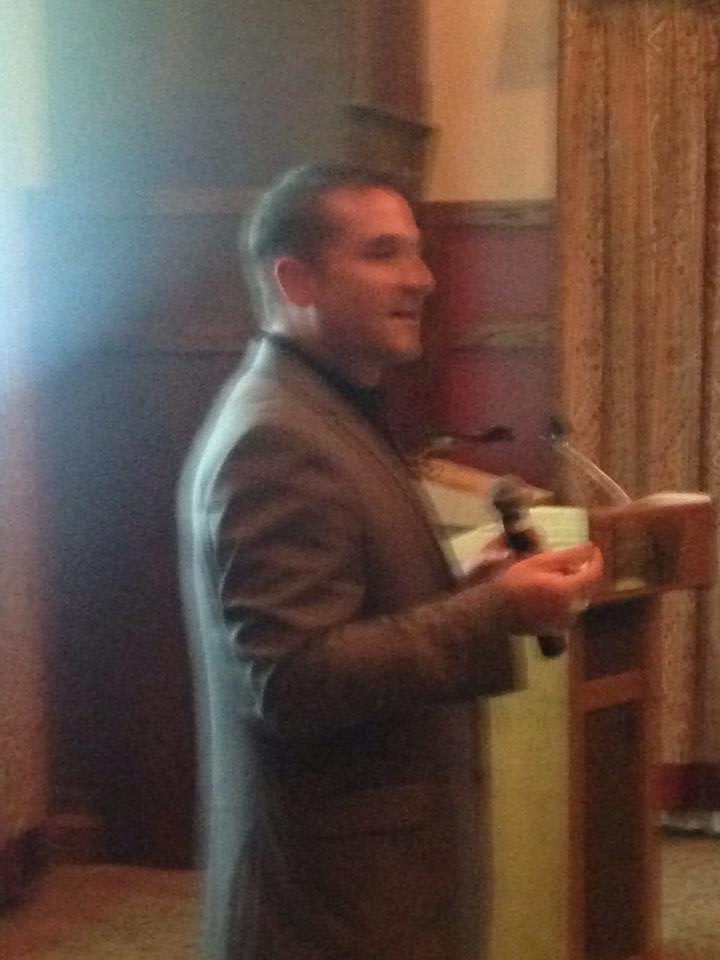 Ara Bagdasarian, Owner of Omnilert, LLC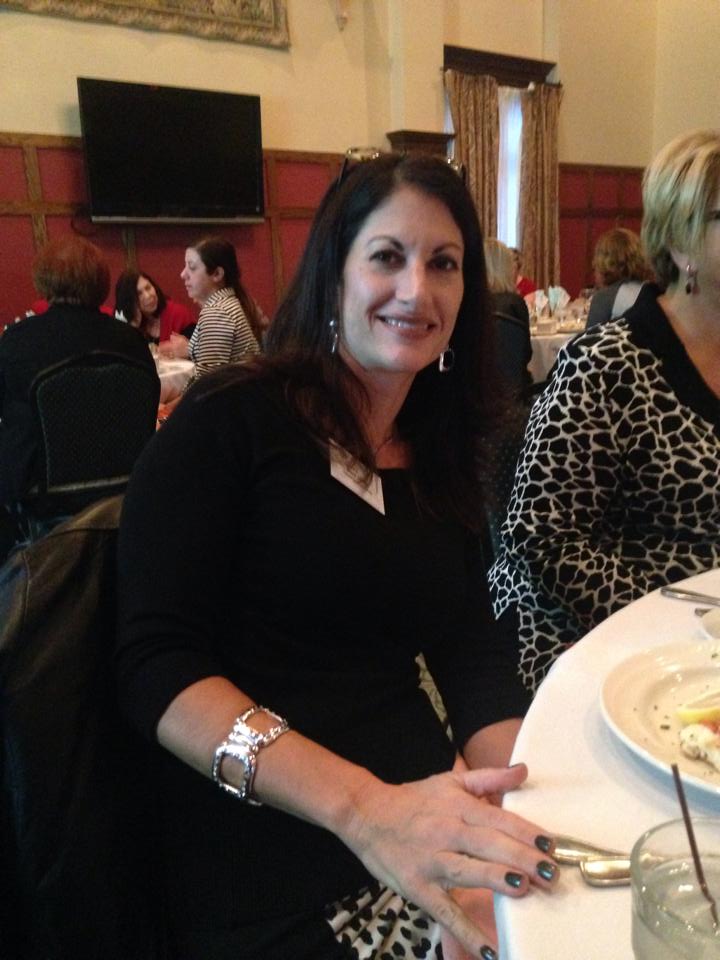 NAWBO Buffalo Niagara member Maria DiPirro, Owner of Corporate Screening and Investigative Group LLC.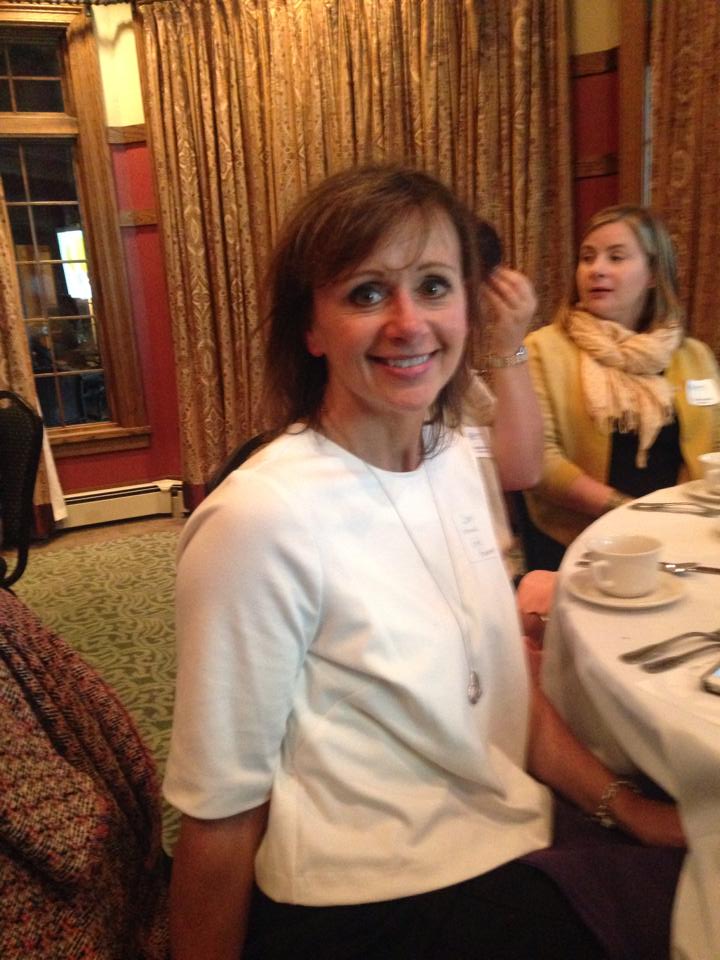 NAWBO Buffalo Niagara member Donna Kostrzewski, Co-Owner, Lifestyle Photography.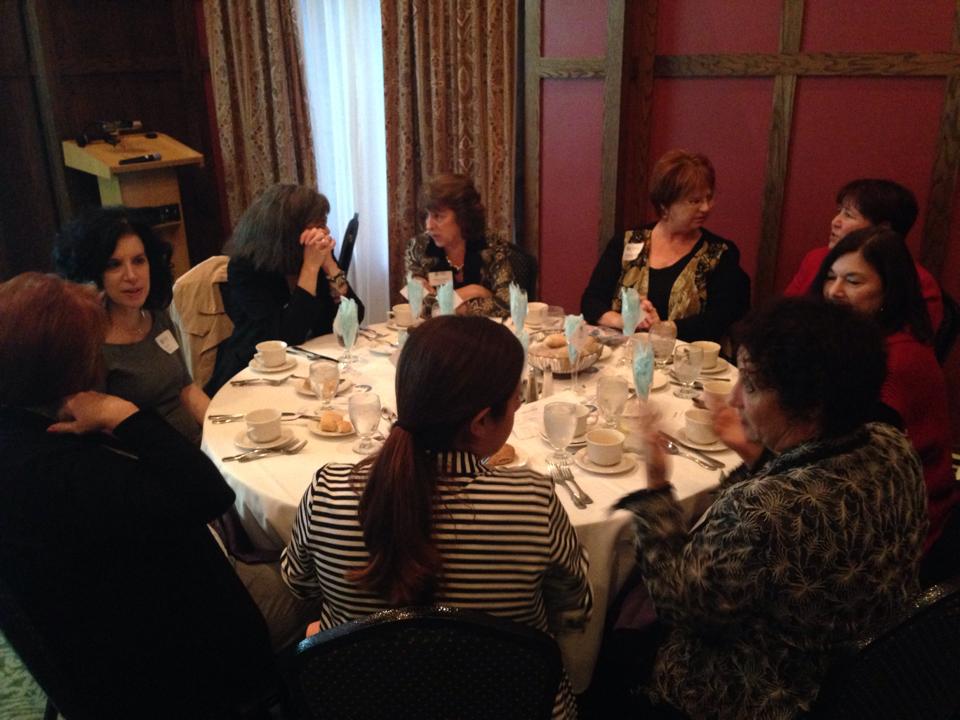 Sharon Brown, Owner, Brown Electric; Barbara Maira, Owner, Lisa Hunter Jewelry; Kathryn Jackson, Kathryn A. Jackson Attorney at Law, P.C.; Katherine Lucas; Owner, Guerrilla Video Solutions; Lisa Coppola; Rupp Base, Pfalzgraf, Cunningham & Coppola LLC; Annette Pinder, Owner, Healthy Living Magazine, Stephanie S. Gelber, Managing Attorney, Gelber & O'Connell, LLC; Sponsor Katie Ellis, Banker, M&T Bank.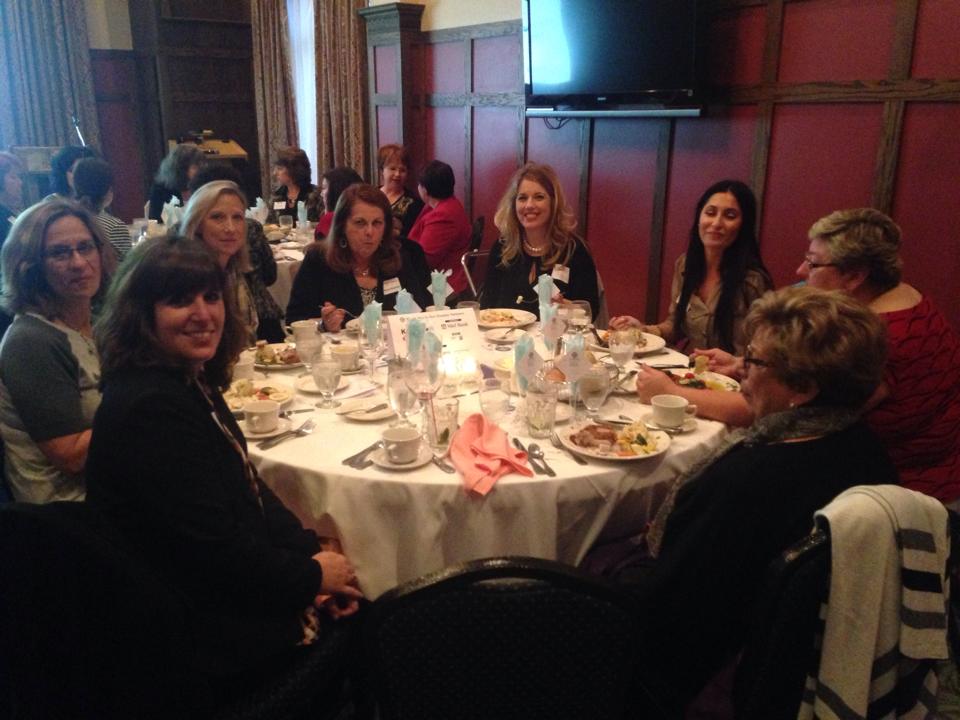 Sponsor Karen Silver, Banker, KeyBank, Elaine Pauly, Independent Health Consultant, Nuskin, Patty Zimmerman, Banker, KeyBank, Amy Christensen, Owner, Benefit Brokers of WNY, Jamie Proulx, Owner, Jabena Bar Essentials, Laura Zimberg, Owner, Green Pastures and Clear Water, Toni Young, Independent Real Estate Agent.