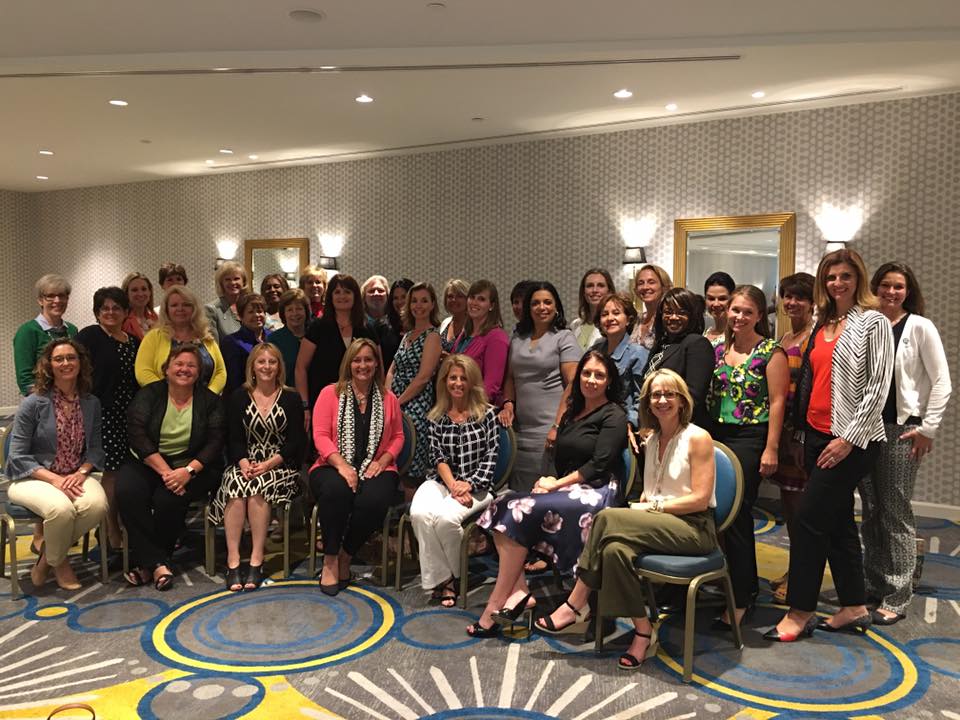 Each year, NAWBO offers Leadership Training on the east and west coasts as well as during the first day of the Women's Business Conference. This year, President Lisa Coppola and President-Elect Marcia Brogan attended the east coast training day in Washington, DC. In addition to highlighting Buffalo-Niagara's membership successes, NAWBO's CEO, Jen Earle, set the stage for a day of learning and sharing among the 25+ chapters in attendance. Time was even set aside for chapter leaders to confer over afternoon coffee or tea and share best practices, many of which Lisa and Marcia have brought back to Buffalo.
Among other things, they learned about confidently handling dissension among stakeholders, leading by example, and how the principles of servant leadership benefits our own companies as well as our chapter. Despite being up at 3:00 am to take the earliest flight out of Buffalo, Lisa remarked that "This entire day left me with more energy than ever. We see again and again that if you're as passionate about helping other women grow their business as you are for your own business, then NAWBO most definitely is for you." Marcia echoed those thoughts, saying that brainstorming "Why NAWBO?" was full of inspiration. "It's been said by many that we lift as we climb, and we believe that's one of the strongest missions of our chapter. We reach up at the same time we're lending a hand to someone else who's climbing the ladder of success."
Last week's Leadership Training left both Lisa and Marcia with a sense that the Women's Business Conference in September is a not-to-be-missed event.