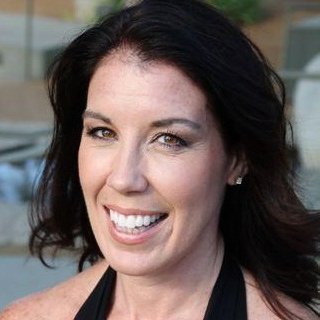 NAWBO's National CEO, Jean Earle to attend
GM Tonawanda Engine signed on as event sponsor
Western New York's Largest Networking Event
BUFFALO, NEW YORK – The local chapter of the National Association of Women Business Owners (NAWBO) is hosting its annual mega-mix, mega-mingle, and mega-meet "Each One. Reach One." networking event. With over 400 attendees expected, special additions to the event include the attendance of NAWBO's National CEO Jen Earle and the support of General Motors Tonawanda Engine Plant as the event sponsor. "The Women of the Buffalo Niagara Chapter are thriving and setting an example of excellence for their peers. Visiting these outstanding women and hearing first-hand their efforts to bring real, tangible change is energizing and inspiring," said Jen Earle, CEO of the National Association of Women Business Owners. "Time spent with the members of NAWBO always gives focus and meaning to the work we are doing across the nation."
WHEN:  Wednesday, March 9, 2016
4pm – 5:30pm (networking/happy hour); 5:30pm – 8:30pm (event)
WHERE:    Samuel's Grande Manor, 8750 Main Street, Williamsville, NY
WHO:       Buffalo-Niagara Chapter, National Association of Women Business Owners
Jen Earle, NAWBO National CEO
Steve Finch, GM Tonawanda Engine Plant Manager
WHAT:   Sabina Ramsey, President of NAWBO Buffalo Niagara, said, "This year we have started a movement to raise the voice of women business owners in the region. We have brought new energy into the organization and working towards being an organization of the future; embracing diversity and women business owners working in all industries. Our effort has not only brought on larger partnerships such as General Motors which shares our values, but attracted attention from a national level. We are very pleased.
2016 Each One. Reach One. – WNY's Largest Networking Event Supporting Women Business Owners. Each One. Reach One. is an afternoon of women business owners showcasing their services and products followed by an interactive and unique dinner networking opportunity. This must attend networking event has grown in attendance each year. It is estimated that over 400 female business owners and entrepreneurs will attend the 2016 event.
"GM Tonawanda Engine Plant recognizes that strength comes with diversity and talent," said Nina Price, GM Tonawanda Engine Community Relations Manager. "We are pleased to learn that Jen Earle will visit Buffalo in support of the local NAWBO chapter. It really shows a commitment to focusing on cultivating various cultures and propelling women business owners into greater economic, social and political spheres of power in Western New York."
COST:     Member ($50); Non-Member ($65)
CONTACTS:           
Sabina Ramsey, NAWBO Buffalo Niagara – President
Mobile: 716-308-6208
Email: sabina@insightinternationalusa.com
Nina Price, General Motors – Community Relations Manager
Mobile: 716-670-1484
Email: nina.price@gm.com
Lisa Coppola, Esq., NAWBO Buffalo Niagara – President Elect
Mobile: 716-536-4442
Email: presidentelect@nawbowny.org
ABOUT NATIONAL ASSOCIATION OF WOMEN BUSINESS OWNERS (NAWBO)
The National Association of Women Business Owners (NAWBO) propels women entrepreneurs into economic, social and political spheres of power worldwide by strengthening the wealth-creating capacity of its members and promoting economic development within the entrepreneurial community; creating innovative and effective change in the business culture; building strategic alliances, coalitions, and affiliations; and transforming public policy and influencing opinion makers.
The Buffalo-Niagara Chapter of NAWBO has been helping women entrepreneurs thrive since 1994. It is the premier organization for Buffalo-Niagara's diverse range of women-owned businesses, fostering a network of women entrepreneurs, articulating its strong voice on important advocacy issues, and providing high-quality educational programs for a dynamic and diverse group of women business owners and chapter partners. NAWBO Buffalo-Niagara is a leading advocate for emerging and established women business owners who aspire to higher levels of opportunity, challenge and success.
ABOUT GENERAL MOTORS TONAWANDA ENGINE PLANT
Tonawanda Engine sits across from the Niagara River in Buffalo, NY. It employs a diverse workforce to produce award-winning engines for General Motors' most desired products. Its employees are firmly committed to helping the community in which they live and work, and have donated thousands of dollars and volunteered many hours to make Western NY a better place.
 Photos:
Jen Earle, CEO, National Association of Women Business Owners
Sabina Ramsey, President National Association of Women Business Owners, Buffalo Niagara Chapter
Nina Price, Community Relations Manager Global Supply Chain – Business Planner