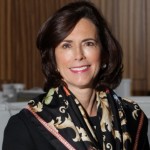 Congratulations, Dr. Maureen Millane awarded Women in Leadership, June 2014.
Dr. Maureen Millane is the Director of Career Services and President of Transformation Consultants.
Maureen founded Transformation Consultants in 1989. She works primarily with not for profits and small business owners and provide executive coaching, board governance, board retreats, professional development and facilitate strategic planning. She also works as the director of career services at Daemen College.
Maureen is most proud of founding the Women's Business Center at Canisius College. She wrote and secured a $1.5 million ($750k matching) competitive federal grant and founded the Women's Business Center in Buffalo. Their mission is to provide entrepreneurs, small and potential business owners, the critical skills, knowledge, tools and support network to increase their successes and positively impact the economic development in their communities.  This was the first time the grant was awarded  to a university and the WBC recently celebrated its 10-year anniversary.
NAWBO Buffalo Niagara was at the table from the beginning and has served on the advisory board.  The chapter also participated in the Women's Leadership Conferences held at the Buffalo Niagara Convention Center.
Maureen gives back to the community.  She serves on the  board of directors, Washington Intern Institute in Washington, D.C.; she is chair of The Women's Group 2012; Leadership Buffalo Class of 2012; acts as a docent at Albright Knox Art Gallery; and serves as secretary on the board of directors, P2Collaborative of Western New York.
She will lead the discussion on the "LEAN IN" book, by Sheryl Sandberg, for the Buffalo Niagara Human Resource Association. In April 2014 Maureen was the keynote speaker K-16 educational pipeline: interventions for success for Western New York Grant Makers and in fall 2013, she was selected by the NYS Council for the Humanities as a Scholar Facilitator for an adult reading series discussion on the theme of work.