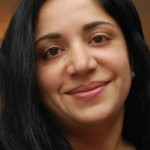 Congratulations, Dr. Donna Azam Feldman, awarded Women in Leadership, March 2014.
Dr. Donna Azam Feldman, MD, FACOG
Women's Medicine of Niagara
Dr. Feldman is an obstetrician gynecologist who received her medical degree from St. George's University School of Medicine in 2001. From there she went on to complete her residency in New York City at NY Methodist Hospital. She joined GYN-OB Associates of WNY in 2005 and became Board Certified in 2007.
She is now owner of Women's Medicine of Niagara along with Dr. Renee Baughman. Her practice also offers acupuncture and herbal medicine as an option for patients who desire alternative medicine.  Dr. Feldman is chief of Robotic Surgery at Niagara Falls Memorial Medical Center.
Women's Medicine of Niagara is dedicated to providing women's health services to ALL women and strives to elevate the standard of women's medicine in Niagara County.  Dr. Feldman says of her practice, "We consider ourselves a service business.  We are here to serve the women of the community and to give them the power to care for themselves."
Dr. Feldman is a Fellow, American College of Obstetricians and Gynecologists, the nation's leading group of professionals providing health care for women.  She also has a background in molecular Immunology and vaccine development; she conducted two research projects focused on the development of two vaccines for Hepatitis B and nontypeable Hemphilus Influenzae as part of her Master's thesis at Roswell Park Cancer Institute.
Dr. Feldman became a violinist with the Amherst Symphony in 2013 (as an undergraduate at Oberlin College she majored in biochemistry and violin performance).  She speaks English, Spanish, Farsi, and French.