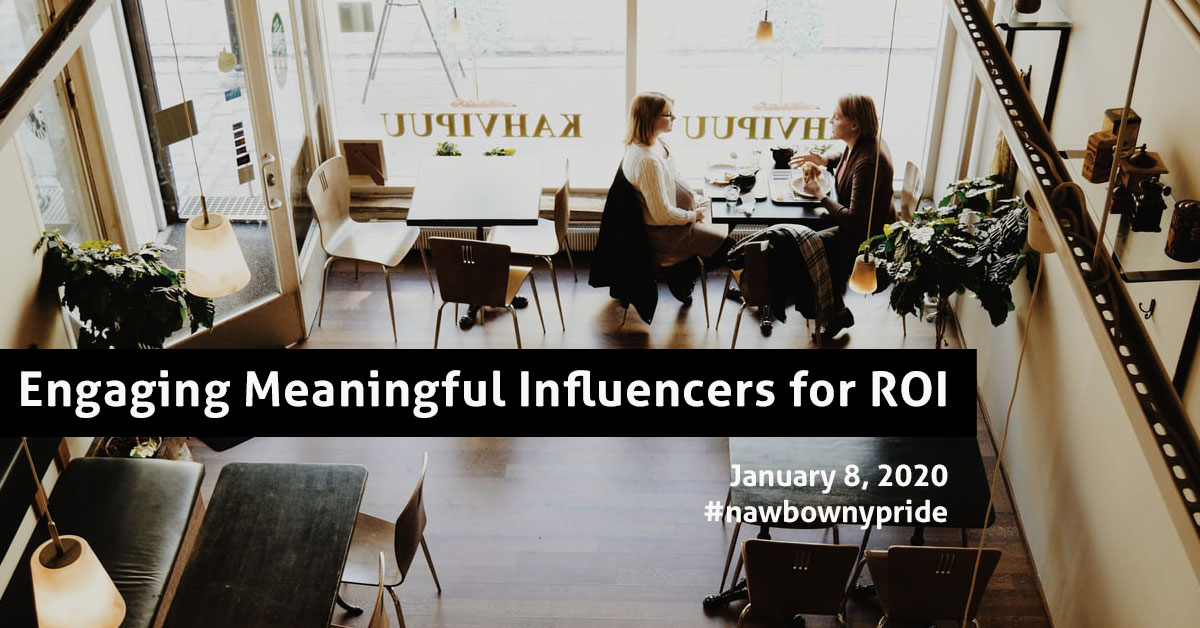 Event details
Wednesday | January 8, 2020
5:00 pm - 8:30 pm
Hyatt Place 5020 Main St Buffalo, NY 14226
When we think about influencers, we often think about social media and touching hundreds, thousands or even millions of people. But what if there was a system that tilted this tactic? And instead engaged small groups or individuals and produced a robust ROI? There is. It's part of the Integrated Engagement Model developed by B."Parker" Harrington, principal with Sponsorship Plus, for her nonprofit clients in markets across the country. Join us for a fast-paced evening. Define your influencers. Digest the model. And deepen your knowledge through a quick case study.
Price: $35 for Members and $40 for Guests.
Kindly remember that visitors are welcome to join us for two dinner meetings as non-members. We invite you to join NAWBO to attend more!