Messages from Our Past Presidents
Our presidents always have a message to share as they embark upon their year-long journey with NAWBO Buffalo Niagara, but their parting words are just as important. This page will become a repository for our presidents' parting words.
Sherrie Barr Mack, President 2019-2020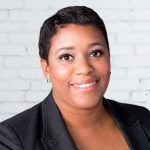 Where did the time go? Today I will be named Immediate Past President of the Buffalo Niagara Chapter of NAWBO. I have sincerely enjoyed leading such an amazing chapter filled with extraordinarily talented women. We have much to be proud of and the best is yet to come.
To My NAWBO Sisters, keep shining and showing your #nawbownypride. The campaign to get a picture with my chapter sisters continues.
Paula and Andrea, I am honored to call you my President and my President Elect. May you have an extraordinary year and know that I have your back.
Love,
Sherrie Barr Mack
Marcia Brogan, President 2017-2018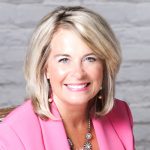 To my NAWBO sisters: Be true to who you are and good things will happen. Your NAWBO sisters are standing with you to help you today and tomorrow.
I have been blessed to have met many wonderful, knowledgeable colleagues and friends thanks to NAWBO. Our members are what makes our association so unique. Please remember to reach out to them if you have questions about your business or other areas! But you must reach out and ask! Our membership contains a wealth of information just waiting for you!
Thank you, Sherrie, for your past service and congratulations to Paula and her board for another exciting year!
Marcia Brogan