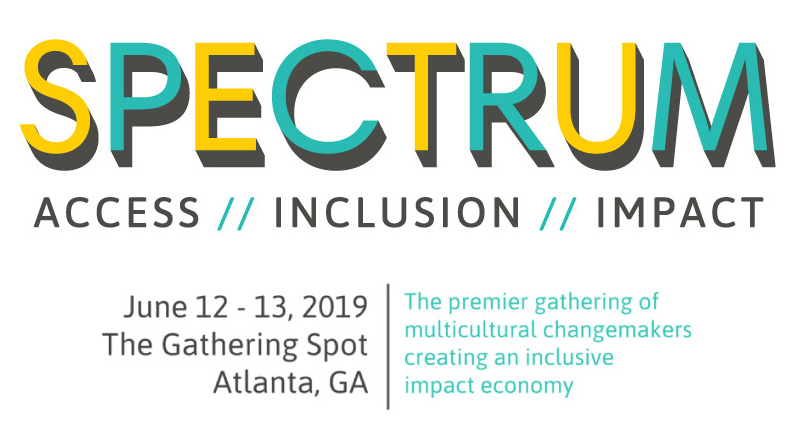 Event details
Wednesday | June 12, 2019 to Thursday | June 13, 2019
The Gathering Spot Atlanta, GA
New Impact Event!
This June in Atlanta, GA, we'll host SPECTRUM — a two-day immersive convening to bring together business leaders, entrepreneurs, thought leaders, cross-sector practitioners, and investors to identify ways to build an impact economy based on equity, diversity, and inclusion where everyone can thrive.
Join us at The Gathering Spot in Atlanta, GA on June 12-13, 2019.
Let's explore the full range of possibilities for creating equity and shared prosperity.