Opportunities and Benefits of M/WBE Certification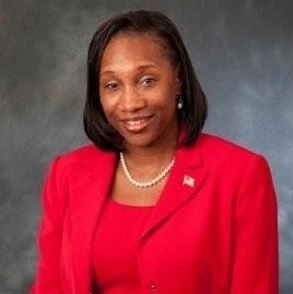 Our February speaker is Janique S. Curry, principal and CEO of J.S. Curry & Associates, LLC, a boutique firm offering project management, administrative services, community outreach, grant management, compliance monitoring, and evaluation for a variety of public and private organizations. Janique will speak about the process, opportunities, and benefits of M/WBE certification.
Janique assists public sector agencies, municipalities, M/WBE business owners, and non-profit clients with financial, strategic business, economic development, certification and insurance protections. She serves as a corporate and political strategist, creating and executing public awareness campaigns related to policy, social, and economic justice issues, educational equity, monitoring diversity, and equity and inclusion programs. Her client list includes Pathstone Enterprise Center, NY Charter School Association, Say Yes to Education (sub contractor for Virtual Learning Support Centers), the Rochester Chargers and many others.
Digital Power hour networking: 5:00 – 6:00 pm
Program including speaker: 6:00 – 7:30 pm
Members $10 | Guests $15