Funding the Future of WNY Entrepreneurs at one of Our Nation's Historic Sites
At the place where Theodore Roosevelt became the 26th President of the United States, the members of the Buffalo/Niagara Chapter of the National Association of Women Business Owners (NAWBO) gathered to honor and recognize 24 businesses.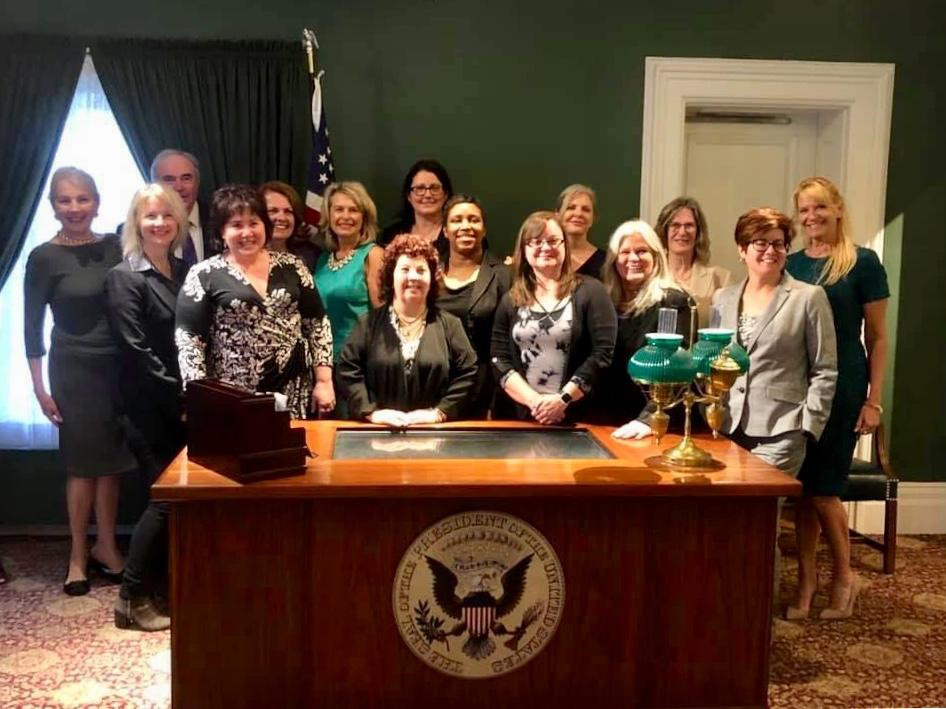 "NAWBO's mission is to propel women entrepreneurs into economic, social, and political spheres of influence. The Roosevelt inauguration site is a reminder of NAWBO's mission. We are grateful for the commitment and support of our sponsors. With their supporting dollars, we are able to continue to offer high-quality educational programming, dinner meetings, networking events, and scholarships for women business owners in WNY." says Christine E.B. Howard, Buffalo/Niagara NAWBO President.
Through the support of these businesses, Buffalo/Niagara NAWBO can offer area entrepreneurs with the tools to improve and grow their businesses, adding to the economic development across our region. Sponsorship by these companies reflect their ongoing commitment to women business owners in Western New York.
The chapter's diamond sponsors are KeyBank and M&T Bank. Emerald sponsors include Ingersoll Painting & Construction; Lighthouse Financial Asset Management, LLC; The Coppola Firm; and Tompkins Financial Corp. Allegra Marketing Print Mail is the platinum level sponsor. Gold sponsors include Benefit Brokers WNY, E.B. Howard Consulting, J.C. Walker Co. Inc. Industrial Supplies, Marcia C. Brogan Agency, The MackBarr Group, and Thruway. The chapter's partner sponsors include Alliance Advisory Group, Inc.; Bialek Chiropractic; Bright Organizing Solutions, LLC; Duke Holzman Photiadis & Gresens; Evans Bank; FMV Tax Professionals; Gelber & O'Connell; Hurwitz & Fine; RL Computing; and Secret Valley Media Labs. WKBW Channel 7 is the chapter's media sponsor.