NAWBO Members Featured At SBA Awards Luncheon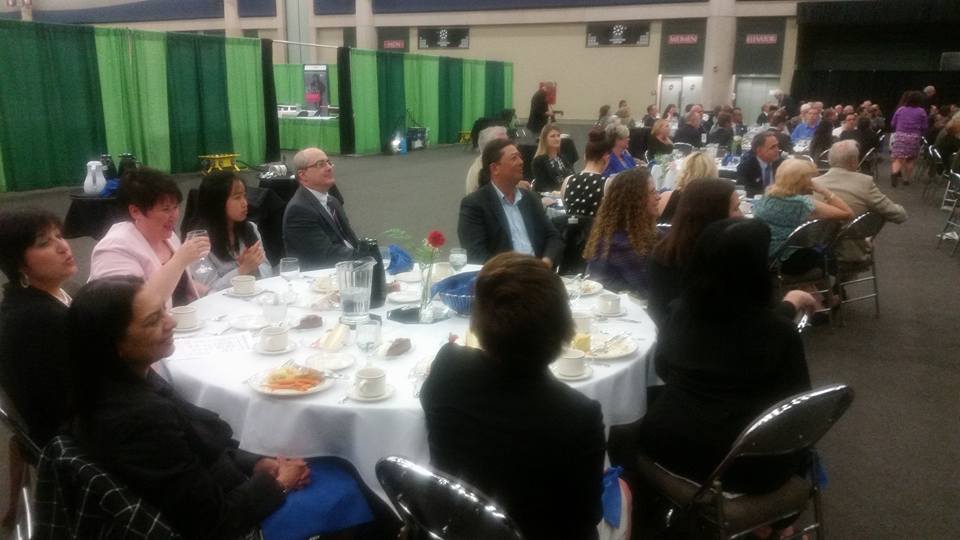 May 11th was a sunny, beautiful day outside as well as inside the Buffalo Niagara Convention Center where NAWBO President-Elect Lisa Coppola and member Dana Zuber. At a gathering of more than 150 business men and women, the United States Small Business Association, together with area banks and civic organizations, lauded the efforts of Western New York small business owners, featuring businesses that ranged from retail to professional services and from storage solutions to organic goat milk products.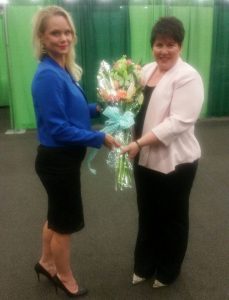 The gathering was part of a day-long Matchmaker Event where entrepreneurs gained access to myriad government and large-industry business partners at the Buffalo Niagara Convention Center, welcomed by Frank Sciortino, the SBA Buffalo District Director and Donna Collins of Business First.
NAWBO Buffalo-Niagara's Member of the Year, Lisa Coppola, was recognized for her creation of a boutique law practice LLC and for her co-ownership of Buffalo-Niagara's premier garden design firm, The English Gardener. Lisa's legal practice includes small business formation, contracts, and employment law matters. Member Dana Zuber, along with her husband Ken, were congratulated by Citizens Bank for their ownership of franchises The Clothes Mentor and Plato's Closet, retailers of gently-used name-brand clothing. Dana announced that in 2016 they purchased their own plaza!
Current president Sabina Ramsey remarked that "NAWBO Buffalo-Niagara is delighted to acknowledge both Dana Zuber and Lisa Coppola at the SBA Awards Event. Their public recognition is further proof that NAWBO members continue to comprise a growing component of the Western New York entrepreneurial community. We are so proud of them!" NAWBO members as well as family and business colleagues attended in support of Lisa and Dana, rounding out the luncheon with their support and excitement over these prestigious awards.