Nominations for the 28th Annual ATHENA Leadership Award® and the 9th Annual ATHENA Young Professional Leadership Award® are now open.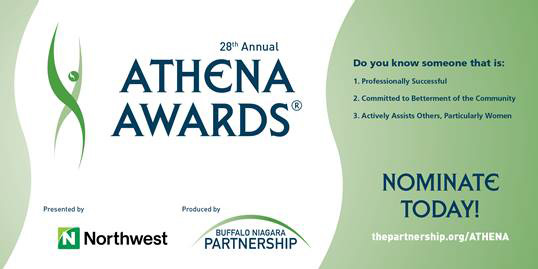 Access the online form HERE to receive the full nomination forms. We do ask that nominators reach out to their nominee(s) to let them know you are nominating them. This way, we can ensure we have all their accomplishments to review when selecting our finalists.
Each year we have so many outstanding individuals nominated, but not all can make it to the finalist stage so I encourage you to once again submit a nomination for 2018!
Nominations will be open until Friday, January 12th, 2018 at 12pm.
If you have any questions about the nomination process, please contact Krystal Testa at 716-541-1720.