#OwningIt, Laura Zimberg
Business: Green Pastures Still Waters Massage Therapy
Founder: Laura Zimberg, LMT
Industry: Massage Therapy/Bodywork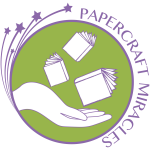 Green Pastures Still Waters Massage Therapy has two locations and has been serving WNY since 2005. It is committed to creating a truly holistic and unique experience in a caring and professional environment. Its mission is to be an essential element in maintaining a healthy body and mind emanating from the inside out as clients indulge in one of many relaxing and therapeutic body treatments.
Green Pastures Still Waters recognizes that it is both an honor and an accomplishment to be hired by the Buffalo Bills organization year after year, providing massage to players during organized team activities such as training camp at St. John Fisher College during the off-season and at the Field House during the season. Laura has also work individually with many of the Buffalo Bills players for the last five years.
Laura loves what she does, as she manipulates the soft tissue structures of the body to prevent and alleviate pain, discomfort, and muscle spasms, reduce stress, and promote health and wellness. She believes that regularly-scheduled massages play a significant and meaningful role in how healthy her clients are and how youthful they remain with each passing year as they Embrace the Power of Massage!