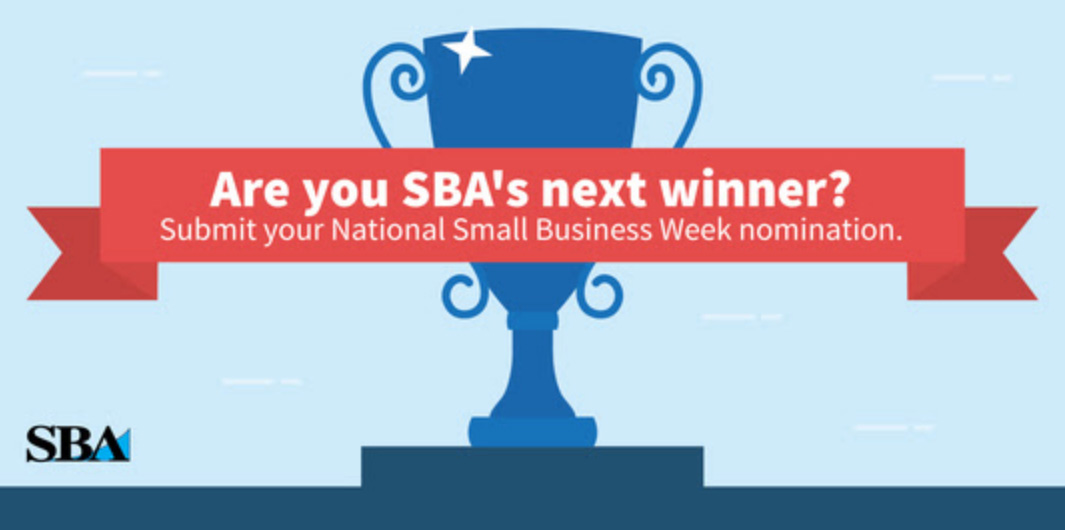 Has a SCORE mentor, a Small Business Development Center (SBDC), a Women's Business Center (WBC), an SBA guaranteed loan, SBA contracting assistance or  other SBA program helped you grow your small business? Have you overcome an obstacle in your business with the help of one of these support services? Do you know someone else who's used SBA to create jobs or make an impact in the community?
If so, tell us about it today!
Nominate yourself or someone else for SBA's 2018 National Small Business Week Awards.
We also want to recognize individuals or organizations that advocate on behalf of women-in-business, minority entrepreneurs or veterans in business.
SBA's 2018 National Small Business Week Award ceremony will be April 29 to May 5, 2018.
Click here to start your nomination package today!