Power of No: Reclaiming Your Time and Energy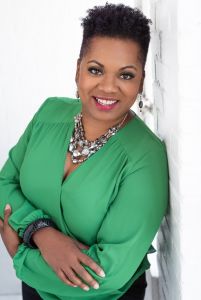 Bonita Owens, a Certified Professional Life Coach, Inspirational speaker, Best Selling Author, and founder of the Amazing Women Network. The mission of AWN is to teach, encourage, and inspire women to be, do, and have all that they are created for. She has found her purpose in helping other women discover their own. A passionate public speaker since she was just 6 years old, she's had plenty of time to master the Art of Presence. She commands a room with kindness, authenticity and genuine interest. Whether she's on stage, in a private coaching session, or in the conference room, she's driven by a desire to help others live better and bigger in alignment with who they were created to be.
Bonita's book, "Who Stole My Significance" takes the readers on her journey of self-discovery, purpose alignment and reinvention, and also gives the readers reflection questions, action steps and affirmations in order to help spark their own journey.
A native of Nashville, TN, she is an Army spouse of 20 years and a mother of two challenging and amazing teenagers. Bonita loves to read, dance, shop, and connect with other women.
Members $10 | Guests $15