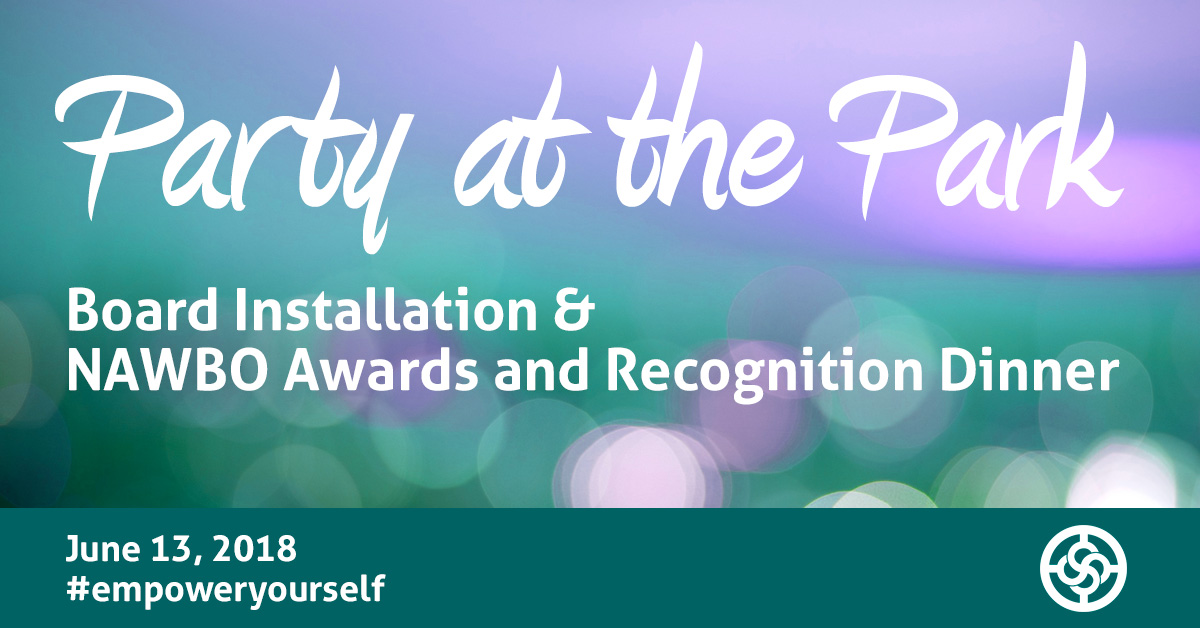 Event details
Wednesday | June 13, 2018
5:30 pm - 8:00 pm
Park Country Club 4949 Sheridan Dr. Williamsville, NY 14221
Join us as we honor the past, celebrate the present, and embrace the future of NAWBO at the 2018 Installation on Wednesday, June 13 at the Park Country Club in Amherst.
Our evening will have a limited agenda so there is plenty of room to network and socialize with guests and your NAWBO-sisters. Our evening will include a brief installation of the 2018-2019 NAWBO officers and recognition of former presidents of NAWBO. We also will recognize one special NAWBO member for the second annual Inspiration Award and we will recognize one member with the first annual NAWBO Member of the Year award. Country Club appropriate attire is expected [See Park's guidelines here].
Please invite your spouse, significant other, friends, business associates, family members, and neighbors to join us in this first-of-a-kind celebration! Space is limited, so reserve your tickets today!
Where: Park Country Club 4949 Sheridan Dr. Williamsville, NY 14221
When: June 13, 2018: 5:30 pm – 8pm
Dinner:
Appetizer: Assortment of cured meats, olives, baguette, dipping oil, and hummus
Dinner: Ceaser Salad, Chargrilled Chicken "Saltimbocca"- fresh sage, prosciutto, gruyere cheese, herb demi glaze, with salted potatoes and seasonal veggies
Dessert: 
Assorted mini 
pastries 
Please notify us of dietary needs.
Please note we can NOT accommodate walk-ins the night of the event as we have to provide a head count to our venue. Attendees must register by, June 6th at 5 pm EST.
Price: $35 for Members and $40 for Guests.
Kindly remember that visitors are welcome to join us for two dinner meetings as non-members. We invite you to join NAWBO to attend more!