The Owning It Speaker Series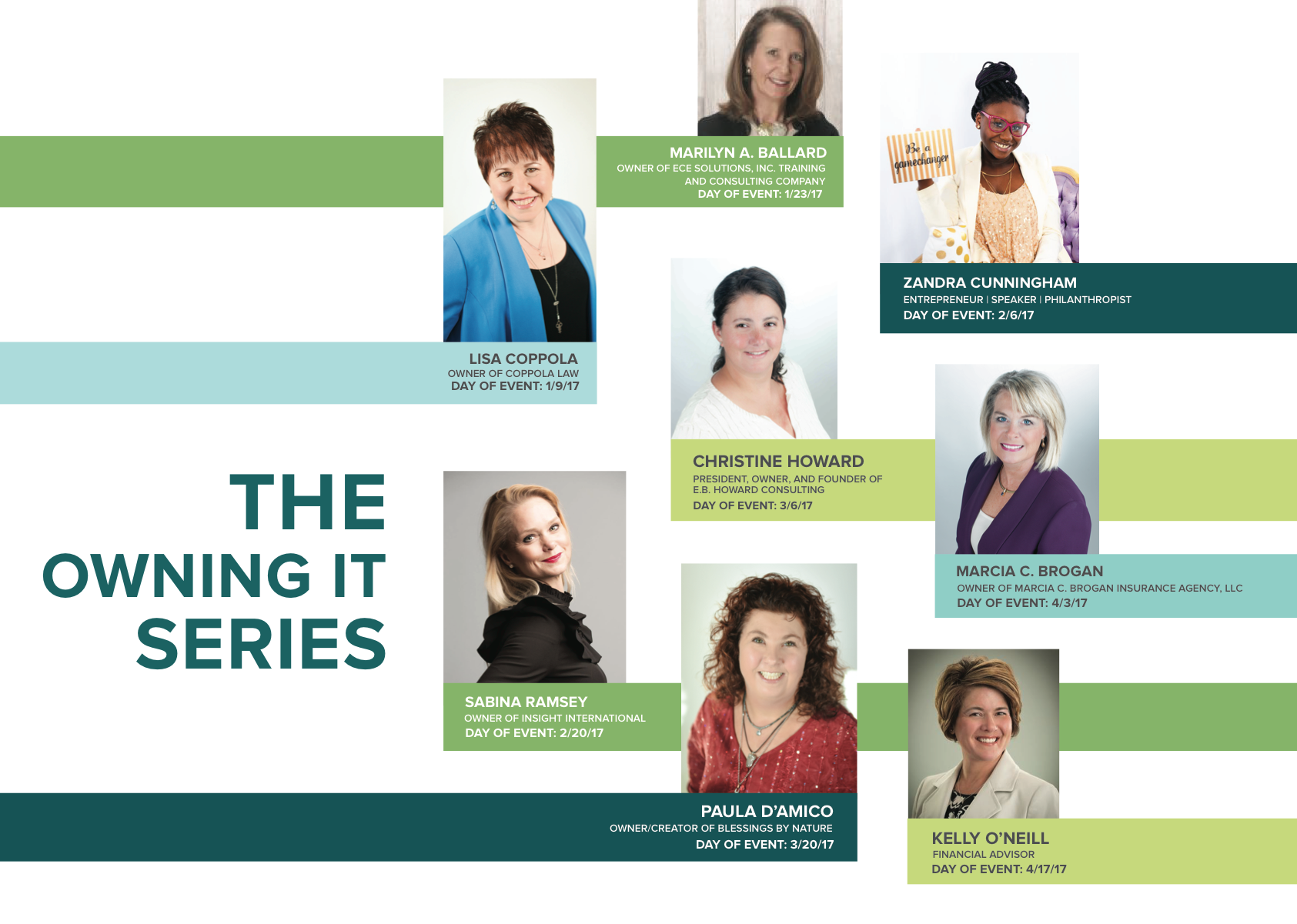 NAWBO Buffalo Niagara and The Westminster Economic Development Initiative, Inc. have partnered on a speaker series on business development. "NAWBO's overarching goal with this Series is to share the wealth of information and experiences of our women entrepreneurs. We believe collaborating and partnering with Buffalo's emerging entrepreneurial community makes everyone stronger," said Lisa A. Coppola, Esq., NAWBO Buffalo Niagara's president.
The Owning It Speaker Series kicks off on January 9th from 5:30-6:30pm with 5 Legal Tips to Smooth the Way, presented by Ms. Coppola, who will focus on easily-digestible and practical information about employment, contract, and tax law for the new business owner. The Owning It Speaker Series is free and open to the public. New business owners and those thinking about starting a business are encouraged to attend the series of events, located at the West Side Bazaar, 25 Grant Street in Buffalo.
The Speaker Series continues bi-weekly through April 17, 2017 with additional topics including insurance, social media, branding, communications, presentation strategies, and other business-related topics.
Speakers:
January 9, 2017
Lisa Coppola, Owner of Lisa Coppola Law
Topic – Entrepreneurship: 5 Legal Tips to Smooth the Way
January 23, 2017
Marilyn Ballard, Owner of ECE Solutions, Inc.
Topic – Entrepreneurship: How to Talk to Employees
February 6, 2017
Zandra Cunningham, Entrepreneur, Speaker, Philanthropist
Topic – Entrepreneurship: Mastering Social Media with Little to No Budget
February 20, 2017
Sabina Ramsey, Owner of Insight International
Topic – Entrepreneurship: Branding 101 – 10 Essential Steps to Becoming a Brand Leader
March 6, 2017
Christine Howard, President, Owner and Founder of E.B. Howard Consulting
Topic – Entrepreneurship: Positioning Yourself and Your Business for Success
March 20, 2017
Paula D'Amico, Owner/Creator of Blessings By Nature
Topic – Entrepreneurship: Find Your VOICE, How the Power of Communication Paves the Way for Success
April 3, 2017
Marcia Brogan, Owner of Marcia C. Brogan Insurance Agency, LLC
Topic – Entrepreneurship: Insurance for the New Business Owner
April 17, 2017
Kelly O'Neill, Financial Advisor
Topic – Entrepreneurship: Pay Yourself First, A Clear View to Retirement